What Are Some Great Ideas for Outdoor Get-Togethers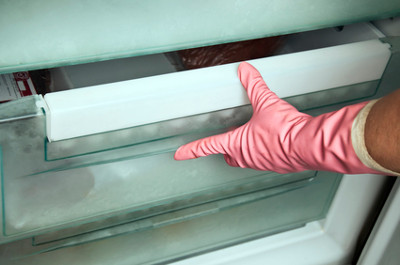 What makes a good party great? That we can tell you in three words: location, location, location.
Whether you are throwing a wedding, a graduation celebration, or a family reunion, the choice in venue can make or break it.
And if you want to make EVERY get-together (and make it GREAT), then you can't go wrong with an outdoor venue. Yes, with their unmatched natural beauty and variety of looks, the great outdoors can't be matched when it comes to picking the location for your next get-together.
But nature is big -- much bigger than any banquet hall or rich family member's home. How can you possibly pick from the bounty of stunning venues that Mother Nature offers?
Easy: by reading our quick, handy list of some great ideas for outdoor venues for your next get-together! Who knows? Maybe before reading this list, you never considered throwing a party . . .
IN THE WOODS
Ah, wilderness! Is there any place that brings us closer to our Mother Nature? Hard to imagine. And it's also hard to imagine a better place to throw, say, a wedding than in the woods when you're looking for the most breathtaking place to tie the knot in!
After all, with their trees that tower overhead like lush colossi and their grounds that bloom with plant life or remain quiet and dignified under a blanket of pine, the woods can provide a stunning backdrop at ANY time of the year!
ON THE BEACH
Okay, MAYBE this one's not so esoteric that you'd need to scour the Internet to get the idea, but we would be remiss not to mention the beach in an article about great outdoor party locations.
Just think of it: It's your wedding day. The sounds of the tide ebbing and flowing underscore your vows. The sun shines down on your already-glowing bride or groom. And maybe there's sand in your nice shoes, but that's all part of the charm -- just like the cries of distant gulls and the sound of that ukelele version of "Over the Rainbow" that you'll invariably dance to.
AT THE PARK
If you're looking to throw an outdoor get-together with all the beauty that nature offers with none of the inconvenience, then you can't go wrong with a park. Located conveniently (and safely), a park offers a beautiful place for your next shindig that won't put a strain on ANY partygoer.
And with the amenities that parks already offer (restrooms, play areas to keep the kids from being overly bored, and plenty of eye-popping natural beauty), a park practically handles all of the work for you. Just bring some food, drinks, and your best friends and family, and you've already got all the makings of a great time!
Of course, for all that a park -- or ANY outdoor location -- can offer you for your next get-together, there is ONE thing NO outdoor location is able to provide . . . and it's a BIG thing:
SOMEWHERE TO KEEP YOUR FOOD
Yes, for all that Mother Nature can offer, she can't really do anything to help keep your food preserved. (After all, refrigerators don't tend to grow in the wild.)
And, really, what's a get-together without food? Pretty annoying after you have to spend it listening to the sounds of stomachs grumbling and people grumbling, too -- for food.
If you are looking to have an outdoor event catered, you needn't stress about food, though -- not when you can simply rely on DFW Freezer Rentals to provide your catering company with a quality mobile cooler or freezer to help provide your get-together with a place to keep its necessary food safe and preserved!
Nature might not provide refrigeration, but we at DFW Freezer Rentals certainly do! If you are catering an outdoor get-together, then don't hesitate to call on DFW Freezer Rentals to help make that get-together nothing short of PERFECT with a buffet of food that our cooling and freezing units will help to keep safe and preserved!
How Can Mr. Freez Help You
Why should you pick DFW Freezer Rentals for all of your refrigeration rental needs? Easy: quality. Quality in everything we do. We offer only high-quality freezers and coolers. We provide high-quality customer service to make your refrigeration rental the smoothest one possible. We provide quick, quality delivery services to get that rented freezer or cooler to you as quickly as we can. Your restaurant, pharmacy, or catering company (or other such company) should be the most successful one possible. And a great way to ensure that it is every bit that successful is to keep your valuable perishable products from spoiling. And to keep your perishables from spoiling, call on DFW Freezer Rentals whenever your access to reliable refrigeration becomes compromised. We at DFW Freezer Rentals can help to keep your business as successful as can be thanks to our quality mobile walk-in freezer and cooler rentals!

Brilliant and Affordable. When you need somewhere to store your money (products) while your equipment is down, give them a call!!
- Dustin P.
Read More
If you are looking for tips or advice from a professional Freezer Rentals company then please call 1-833-673-7339 or complete our online request form.