Refrigeration & Freezer Rentals For Institutional Agencies & Facilities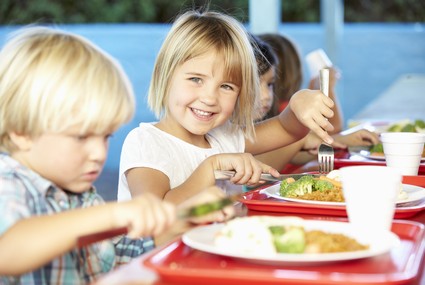 DFW Freezer Rentals offers cold food storage equipment leasing to institutional agencies and facilities in the Fort Worth, Dallas area. Every institutional facility has different refrigeration needs, so we provide a wide selection of rental freezers and refrigerators to meet every need.
No matter what goes on during the normal daily routine of your facility, perishable food and beverages must stay cold. If something goes wrong with your current equipment, you can count on our mobile freezers and refrigerators for as long and often as you need them. We deliver to the entire DFW area and much farther upon request.
Portable Refrigeration Rentals For Schools
If you have an educational facility in Fort Worth or Dallas, there will be times when you need to rent portable refrigeration equipment. Whether your school's walk-in freezer or cooler goes out or you need a temporary cold food storage unit as an additional solution, call DFW Freezer Rentals. We offer leases for 2-3 days, a week, month, or longer time period.
Temporary Refrigeration Rentals For Government Facilities
DFW Freezer Rentals offers reliable temporary refrigeration equipment rentals for government facilities and offices in the DFW area. All of our walk-in freezers and refrigerators are portable and easy to set up. Whether you need to rent our refrigeration equipment on an emergency basis or for a time during building renovations, we offer the temporary cold food solutions you need.
Reliable & Local Refrigerator & Freezer Rentals
When it comes to finding reliable freezers and refrigerators to rent, you need quality equipment from a company who is local to the area. Rather than rent equipment from an out-of-state company, count on our local specialists at DFW Freezer Rentals. We work closely with you to provide the right cold food storage solutions to meet your unique needs.
As a local business owner, we know what it's like to need reliable service you can trust. You can always count on our local specialists for high-quality equipment and first-class service.
How Can Mr. Freez Help You
Why should you pick DFW Freezer Rentals for all of your refrigeration rental needs? Easy: quality. Quality in everything we do. We offer only high-quality freezers and coolers. We provide high-quality customer service to make your refrigeration rental the smoothest one possible. We provide quick, quality delivery services to get that rented freezer or cooler to you as quickly as we can. Your restaurant, pharmacy, or catering company (or other such company) should be the most successful one possible. And a great way to ensure that it is every bit that successful is to keep your valuable perishable products from spoiling. And to keep your perishables from spoiling, call on DFW Freezer Rentals whenever your access to reliable refrigeration becomes compromised. We at DFW Freezer Rentals can help to keep your business as successful as can be thanks to our quality mobile walk-in freezer and cooler rentals!

Brilliant and Affordable. When you need somewhere to store your money (products) while your equipment is down, give them a call!!
- Dustin P.
Read More
For more information about Refrigeration & Freezer Rentals For Institutional Facilities in the DFW metro area, please call 1-833-673-7339 or complete our online request form.