Refrigeration & Freezer Rentals For Restaurants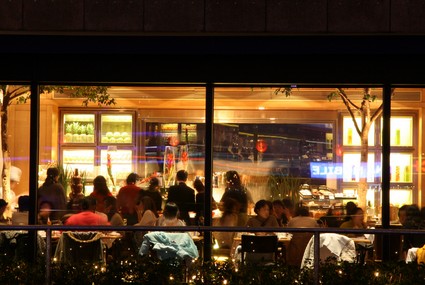 If you are looking for a temporary walk-in cooler or freezer to rent for your restaurant in Fort Worth or Dallas, call DFW Freezer Rentals. We are the local commercial refrigeration rental company who provides the reliable temporary cold storage solution you are looking for.
Cold food storage is highly important in the restaurant and foodservice industry. You need reliable equipment that offers precision control over the storage temperature in order to keep food and perishable assets safe.
We can help you with a reliable refrigeration or freezer rental unit to properly store your food products. Whether you need to lease equipment during remodeling, need temporary storage for overstock, or need to store food due to an equipment failure, we have the temporary solution you need. We offer both short-term and long-term leases.
Restaurant Freezer & Refrigeration Rentals
Temporary Food Storage Solutions
Mobile Cold Storage Solutions
Short-Term & Long-Term Leases
Easy To Set Up & Convenient Refrigeration Equipment
Whether it's for a short-term rental or long-term, you can count on our high-quality restaurant refrigeration equipment. We offer a variety of units that are easy to setup and convenient to use.
Leasing the refrigeration equipment from DFW Freezer Rentals means that you have a very convenient solution for your restaurant. We offer a number of different food storage systems to meet your needs. Whether you have an emergency refrigeration need, are remodeling, need to test or expand menus, or need to purchase food in bulk, we have what you need.
The walk-in cooler or freezer will be set-up directly on almost any surface. We can place your unit directly behind your kitchen so you have convenient access and safe food storage. Call us today and let us know what you need. We rent the reliable restaurant refrigeration and freezer equipment you need.
Emergency Restaurant Refrigeration
Temporary Cold Food Storage Units
Food Product Bulk & Overstock Storage
Catering Business Refrigeration
How Can Mr. Freez Help You
Why should you pick DFW Freezer Rentals for all of your refrigeration rental needs? Easy: quality. Quality in everything we do. We offer only high-quality freezers and coolers. We provide high-quality customer service to make your refrigeration rental the smoothest one possible. We provide quick, quality delivery services to get that rented freezer or cooler to you as quickly as we can. Your restaurant, pharmacy, or catering company (or other such company) should be the most successful one possible. And a great way to ensure that it is every bit that successful is to keep your valuable perishable products from spoiling. And to keep your perishables from spoiling, call on DFW Freezer Rentals whenever your access to reliable refrigeration becomes compromised. We at DFW Freezer Rentals can help to keep your business as successful as can be thanks to our quality mobile walk-in freezer and cooler rentals!

Brilliant and Affordable. When you need somewhere to store your money (products) while your equipment is down, give them a call!!
- Dustin P.
Read More
For more information about Restaurant Refrigeration & Freezer Rentals in the DFW metro area, please call 1-833-673-7339 or complete our online request form.