Temporary Refrigeration Rentals For Large Events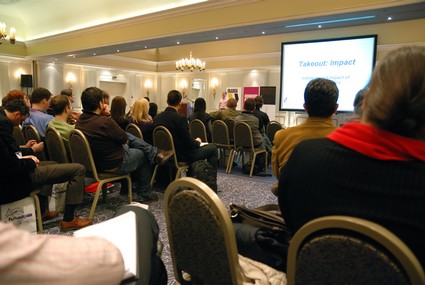 If you need to lease a mobile refrigerator or freezer for a large event in the Fort Worth, Dallas area, call DFW Freezer Rentals. We offer temporary refrigeration rentals locally.
DFW Freezer Rentals offers short-term or long-term leases. We provide delivery and set up of quality mobile refrigerators and freezers. We also remove the equipment at the end of the rental period or can move it to another location. We lease a large number of different refrigeration units that are quiet, efficient, and easy to operate.
Food storage refrigeration & safety solutions
Quiet operation & quality appearance
Portable coolers & mobile freezer trailers
Locally serving the Fort Worth & Dallas area
Renting High-Quality Cold Storage Equipment For Large Events
When renting a portable freezer or refrigerator for a large event, you need equipment that offers reliable performance. Only high-quality refrigeration equipment can keep food reliably cold. That's why we only lease quality mobile freezers and refrigerators in the DFW area.
Call to ask about our temporary cold storage units today. We would love to answer your questions and discuss the different options available in our quality mobile freezers and refrigerators for your next large event.
Precision Calibration
Exceeds OSHA & Health Department Food Storage Standards
Placed On Almost Any Surface
Interior Safety Release Handles
Quality Mobile Refrigerators & Freezers
We Rent Mobile Freezers & Refrigerators For Large Events Of All Types
We lease and set up our mobile refrigerators and freezer trailers for a wide variety of events in the Fort Worth and Dallas area. Our rental equipment comes in a number of different sizes and cold food storage types. They can be placed on just about any type of surface and are easy to set up.
Call us today to tell us about your event and what you type of mobile refrigeration equipment you need.
Corporate Events
Corporate Company Picnics
Black-Tie Events
Large Parties
Fairs & Music Festivals
Sporting Events
Large Catering Events
and more
How Can Mr. Freez Help You
Why should you pick DFW Freezer Rentals for all of your refrigeration rental needs? Easy: quality. Quality in everything we do. We offer only high-quality freezers and coolers. We provide high-quality customer service to make your refrigeration rental the smoothest one possible. We provide quick, quality delivery services to get that rented freezer or cooler to you as quickly as we can. Your restaurant, pharmacy, or catering company (or other such company) should be the most successful one possible. And a great way to ensure that it is every bit that successful is to keep your valuable perishable products from spoiling. And to keep your perishables from spoiling, call on DFW Freezer Rentals whenever your access to reliable refrigeration becomes compromised. We at DFW Freezer Rentals can help to keep your business as successful as can be thanks to our quality mobile walk-in freezer and cooler rentals!

Brilliant and Affordable. When you need somewhere to store your money (products) while your equipment is down, give them a call!!
- Dustin P.
Read More
For more information about Refrigeration & Freezer Rentals for Large Events in the DFW metro area, please call 1-833-673-7339 or complete our online request form.